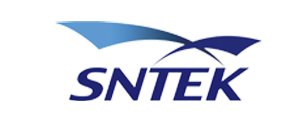 SNTEK is an international company with the purpose of providing convergence solutions and high-tech equipment. Development of vacuum plasma equipment.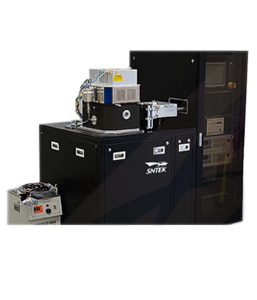 ICP-RIE System
Inductively coupled plasma (ICP) reactive ion etch is a silicon etching process using plasma. It provides good anisotropic etching on silicon. It is also one of the major techniques to build some devices such as micro-sensors and micro-actuators.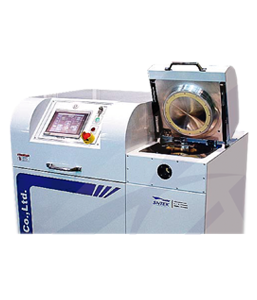 Asher, RIE System
Reactive Etching (RIE) is an etching technology used in microfabrication. It uses chemically reactive plasma to remove material deposited on wafers. High-energy ions from the plasma attack the wafer surface and react with it.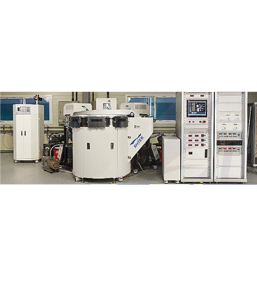 Silicon Thin Film Solar
Cell System.
PE-CVD System is excellent alternative for depositing a variety of thin flms at lower temperature than those utilized in CVD reactors without setting for a lesser film quality.
PE-CVD uses electrical energy to generate a glow Discharge (plasma) in which the energy is transferred into a gas mixture.
Some of the desirable properties of PE-CVD films are good adhesion, low pinhole density, good step coverage, and uniformity.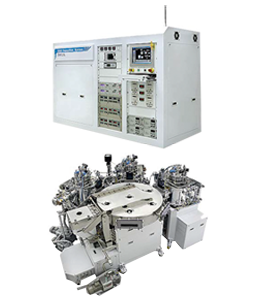 CIGS Solar Cell System
CIGS Solar Cell System Equipment for compound thin film solar cell is consist of transfer, LoadLock, MBE, back contact Sputtering and window Sputtering Chambers. In CIGS series process Mo-back contact was deposited on sodalime glass by sputtering system and the CIGS absorber layer over the Mo back contact growth technique using multi-source (CU,In,Ga,Se) evaporation method. Then Window layer consisted of ZnO or ITO thin film is coated by RF sputtering.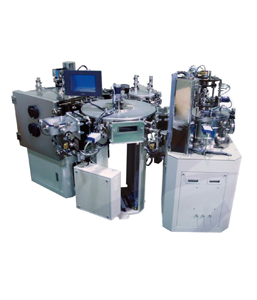 OLED System
Consisting of Evaportor, Sputter, Parylene, Globe Box, LoadLock. Applications: PMOLED, AMOLED on Glass & Wafer. Mono, Area, Full Color Lighting.